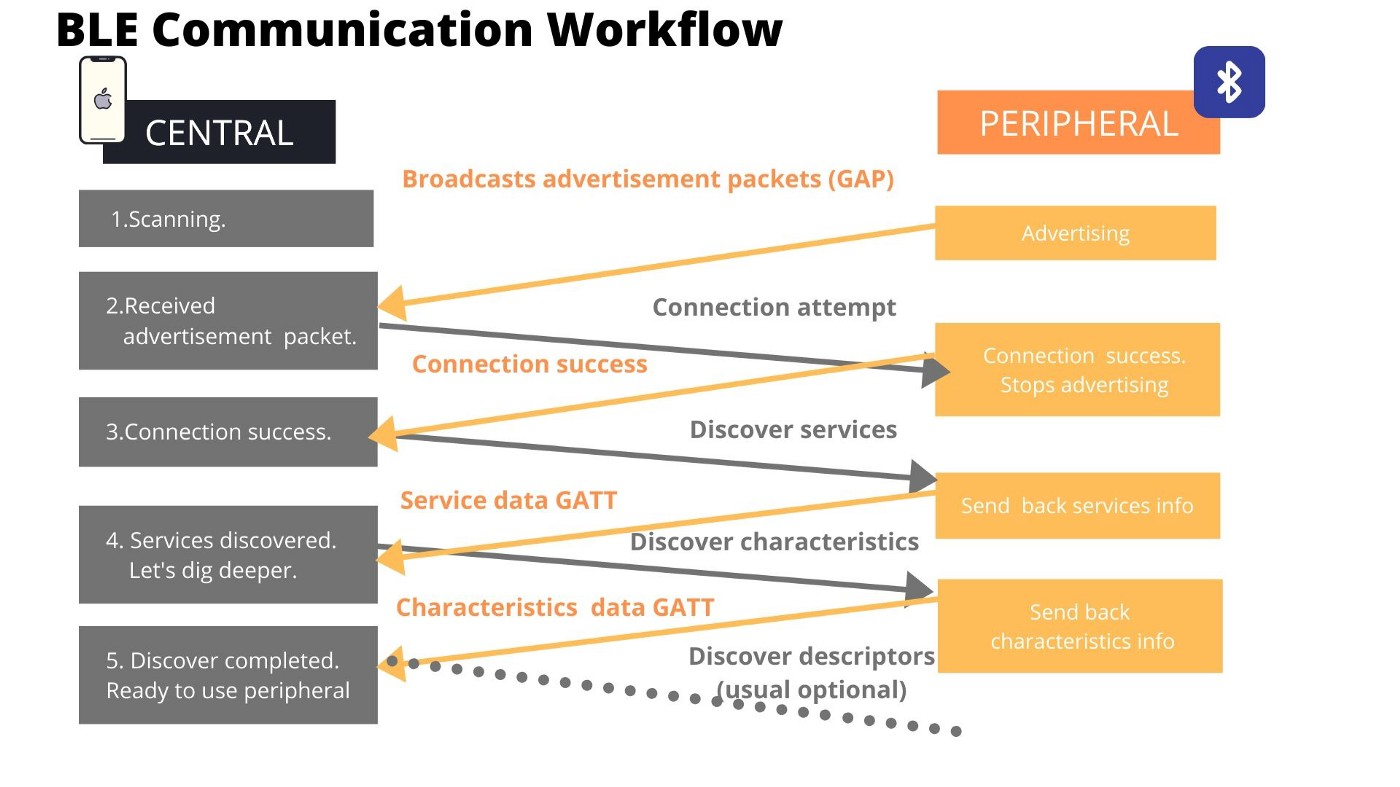 Classes:
CBCentralManager & CBCentralManagerDelegate

Are responsible to check that Bluetooth is ON and then to scan, discover, connect, and manage peripherals.

CBPeripheral & CBPeripheralDelegate

Represents physical BLE devices as they were discovered by CBCentralManager. They are identified by UUID (universally unique identifier) which contains one or more services.
Generally, peripherals public data to central delegates

CBService

Represents service physical BLE device, and provide data associated behaviors and characteristics given BLE-device.

CBCharacteristics

Represent the data of the device's service and contains a single value. Here is where we can read, write, and subscribe to the data from the device (ex: battery level, temperature, LED light).